I wasn't tagged for this, but I found it over at Blame It On Chocolate. It was created by Aentee @ Read at Midnight. You should check out both of their blogs! They're pretty amazing.
The books that really got me into reading were the books from Mary Pope Osbourne's Magic Tree House series. After those, it was Stephenie Meyer's Twilight saga, which I really, really regret reading, especially at such a young age. Luckily I soon got into Harry Potter, and vampires didn't interest me nearly as much as wizards did.
Without a doubt, I would choose To Kill a Mockingbird, by Harper Lee. It's my favorite book. I read it last year for Banned Books Week and I fell in love. I plan on reading it again for Banned Books Week this year.
I have tried twice to get into Sarah J. Maas's work, and it just isn't for me. Her books plague my Goodreads homepage, especially with the fifth book to her Throne of Glass series coming out, but I just…can't be bothered to be interested in them anymore. With Divergent, I read it back in eighth grade, just before the big dystopian explosion. I enjoyed it enough, but with all of the hype over it, I don't want to finish the series. And because Cassandra Clare just will not give up her Shadowhunter series, I avoid her books like a disease.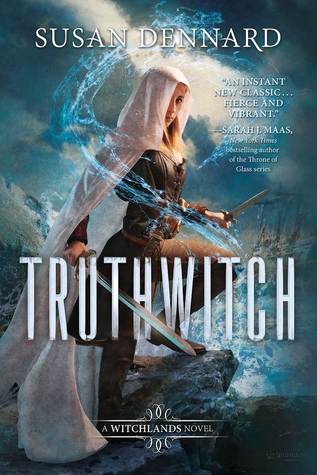 The YA fantasy scene has become pretty generalized these past few years, but one that I really loved was Truthwitch, by Susan Dennard. I loved the strong girl friendship between Safiya and Iseult, and it was full of so much magic and bad-assery. I couldn't put it down!
I really want to read Haruki Murakami's 1Q84, but every time I see it, I feel the blood drain from my face. Same goes for Charles Dickens's David Copperfield. It was actually given to me as a gift from my favorite teacher, and I started reading it, but I had to put it off because there were so many other books that I wanted to read. Someday, I will force myself to finish it, because what I read was actually really good.
The Unbecoming of Mara Dyer by Michelle Hodkin is my guiltiest of pleasures. There's a lot of things about it that I hate, but it's so addicting and hard to put down. It was dark, creepy, and the mystery kept me turning the pages frantically, desperate to figure it out.
God, I haven't been able to stop thinking about Made You Up ever since I finished it. I especially love Alex and Miles's relationship. I also have to add in Meghan and Ash from Julie Kagawa's The Iron Fey series. They fit so well together, and are one of my favorite couples of all time.
Brom's The Child Thief is pretty thick, but the pages go by almost without thought. I love everything about this book. It measures in monsters, folklore, magic, and bonds together to form a twisted retelling of one of my favorite tales of all time: Peter Pan. I went through this book like lightning.
The Ranger's Apprentice series is my favorite of all time. I love it unconditionally. I don't think there is any other series, even Harry Potter, that could ever surpass my love for this one. John Flanagan has written two spin-offs for this series already, and I have yet to read them, but I'm about to. These characters have helped me get through some of the toughest times in my life, and I wouldn't be who I am without them.
I
wasn't sure if I was allowed to choose a book that has already been published, but since the year is almost over, it's harder to find debut novels that haven't been released yet. I decided to go with If I Was Your Girl, because I love LGBTQIA themed books, and this one is about Transgenderism.
Sarah Dessen has been one of my favorite authors since I was in middle school. Her books are always witty, charming, and full of life, and once you read one, it's hard not to read them all in one go. I also chose Gina Damico, the author of the Croak trilogy, Hellhole, and Wax, which was released in August. Her books crack me up like no other, but she's also very, very good at twisting things around and having them explode in your face.
I've been dying to read the Raven Boys trilogy by Maggie Stiefvater for so long, but I haven't been able to find the first book anywhere. I've heard negative things, like it's extremely slow in the beginning, but its fans worship the ground it walks on and swear it gets better. I actually found it at the library and plan to read it this month, so at long last, I can see for myself!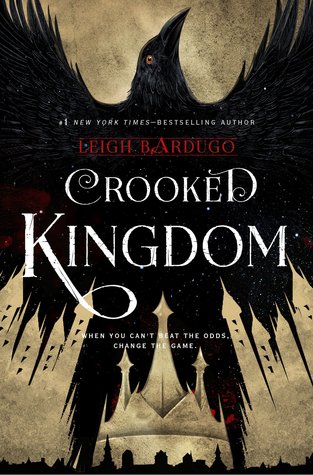 The thought of having to wait until the end of the month is killing me. I've already informed my school librarian to pre-order Crooked Kingdom, and that no one else so much as looks at it until I've read it myself. Six of Crows blew it out of the water, and ever since, I've been waiting for this book to come out. I need more Kaz Brekker in my life.
I read Julie Kagawa's The Iron King not knowing what to expect. My best friend loves this series, and she had my curiosity piqued. Turns out, it actually does kick ass. It's full of faerie magic, beastly creatures, and forbidden romance. I loved it, read all seven books, and am left with a giant hole in my chest where something the size of the Iron Fey needs to be filled.
I am a huge Edgar Allan Poe Fan. I own Complete Tales and Poems, and I'm far from reading all of them, but I think I've read at least half. This edition isn't the most expensive by any means – there is one set that's $5,000, oh my god – but I love the artwork so much.