A Gathering of Shadows, by V.E. Schwab
Genres: Adult, Fantasy
Rating: ✮✮✮✮✮
"Everyone's immortal until they're not."
(Spoiler-free review for both the first and the second book! There's a couple of minor things, but for the most part, I have exempted all spoilers.)
Dear Victoria Schwab:
I already thought that A Darker Shade of Magic was fantastic, but A Gathering of Shadows is incredible. It manages to pull off the impossible: it is a middle book that is obviously a middle book, and yet it is still entertaining from beginning to end.
I'm sure many of you have encountered "middle-book syndrome", when the second book in a trilogy (or perhaps more, depending) suffers due to the fact that nothing monumentally important happens. There isn't a sense of urgency or danger, and as a result, there's this sense of idling, and the book suffers from a slow pace. A Gathering of Shadows feels like one of those books, those "spaces between", as I like to call them, and yet, it is never boring at all.
This is probably due to the fact that in A Darker Shade of Magic, the world is being introduced to us even as the plot moves forward, but in A Gathering of Shadows, we have settled in comfortably, and the pace picks up. It's still a magnificent world full of magic that continues to surprise and excite, and V.E. Schwab doesn't let it grow dull. Everything is still developing. We begin to learn about the different countries that neighbor Arnes, about what's inside of Black London, about magic itself. It's a world that continues to grow and grow.
The characters are getting more complex as well, and I love it. Kell's dark side is revealed, showing him a bit more hot-headed and temperamental; Lila, though still reckless, is learning to control her magic; and even Rhy, my precious ray of sunshine, is multiplying, exposing different sides to himself. He's still the flirty boy that I remember, but he's darker around the edges, and I didn't realize how much I needed to see him as a flustered schoolboy until Alucard arrived.
Rhy hesitated, unsure what to say next. With anyone else, he would have had a flirtatious retort, but standing there, a mere stride away from Alucard, he felt short of breath, let alone words. He turned away, fidgeting with his cuffs. He heard the chime of silver and a moment later, Alucard snaked an arm possessively around his shoulders and brought his lips to the prince's neck, just below his ear. Rhy actually shivered.

"You are far too familiar with your prince," he warned.

"So you confess it, then?" [He] brushed his lips against Rhy's throat. "That you are mine."
Dear Victoria Schwab:
My poor fujoshi heart.
I tend to hate it when books save most of the action for the end, then leave me hanging on until the next book, since it feels like bait, but A Gathering of Shadows did just that – with the best cliffhanger ever, I might add – and yet, it doesn't feel like it was misplaced, or all shoved into one area. The danger is being built up behind the scenes, and as the ending draws closer, it builds a sense of dread, which is a far more effective method than just having everything blow up in the last few chapters. If I didn't have A Conjuring of Light waiting for me on my bookshelf, I would be screaming. But I do. So ha.
Dear Victoria Schwab: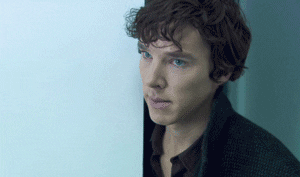 Your books are the work of gods.